Nelson Structural Engineers is a multi-office engineering firm committed to supporting relationships, professional practices and design excellence. Our approach to each project is uniquely challenging, seeking optimum structural solutions without compromise to the architectural design. We have a proud 25-year history in the field of structural engineering, partnering with distinguished and accomplished architects, builders and innovators. Our portfolio contains diverse projects within our community, across the country and globally. Collectively our professional engineers are committed to exemplary service with our revered clientele. We believe that the best results stem from innovative and cost minded solutions.
Let's Discuss What's Next
William Nelson, S.E.
Principal
View Full Resume
Bill has been involved in the construction of all types of structures for his entire career, and since his launching of the firm in 2002 he has specialized in high-density podium construction, resort destination facilities in heavy snow load areas, and high-end custom residences. His experience also includes seismic retrofit of several historical, municipal,and private sector buildings.Billis actively involved in the Structural Engineers Association of Southern California promoting the implementation of state of the art design and technology. As a result of his involvement in SEAOSC, his designs reflect the latest developments in structural systems, codes, and material properties.
Education
• B.S. Architectural Engineering -1984
• California Polytechnic State University -San Luis Obispo, CA
Professional Organizations
• Member of the Structural Engineers Association of Southern California (SEAOSC) since 1986
• Member: SEAOSC Wood Code Sub-Committee (Past committee chair)
• Member: SEAOSC Wood Seismology Sub-Committee (Past committee chair)
• Member: SEAOSC Code Committee
• Member: SEAOSC Seismology Committee
• Member of the Post-Tensioning Institute
Thomas Nielsen, S.E.
Principal
View Full Resume
Tom joined Nelson Structural in 2005, bringingwith him extensive experience inmulti-story steel frame construction and dynamic analysis. His decadesof working with architects, design professionals, contractors, developers,andbuilding ownersgive him the base to perform sophisticated structural engineering analysisanddesign. Through effectivecoordination and communication,and with an appreciation for a building's architectural design, Tomspecializes in incorporating architecturally-intensive detailing into the structural documents.
In addition to his dailyattention to active projects, Tomis involved in many aspects of business operations and production activities. He provides technical support for NCE staff and oversees CAD operations, including working closely with our drafting staff to managea seamless transition from AutoCAD to Revit.
Education
• B.S. Architectural Engineering -1985
• California Polytechnic State University -San Luis Obispo, California
Professional Organizations
• Member of the American Institute of Steel Construction
• Member of the American Concrete Institute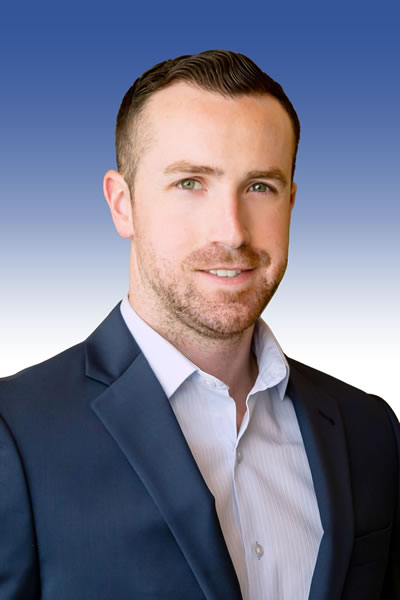 Charles A. Cummings, P.E.
Project Manager
View Full Resume
Charles joined Nelson Structural in 2015, with an advanced degree specializing in the seismic analysis of structures using cutting edge dynamic and non-linear modeling programs. Charles brought with him experience in commercial, residential, and industrial structures, and has become one of the company's leading engineers in the high-density residential and podium sector. From his experience with complex structures involving difficult coordination with consultants and developers, he is well equipped to lead a team in the execution of effective structural designs.
Education
• M.S. Structural Engineering – 2014
University of California – Los Angeles
• B.S. Structural Engineering – 2013
University of California – San Diego
NCE is a firm with a background of diverse project experience. William M. Nelson founded the corporation in 2002. In 2005, Thomas S. Nielsen joined NCE, bringing over 20 years of experience in multi-story steel and concrete structures. In 2013, Ian Black joined the firm with an additional 15 years of experience to compliment the firms overall depth and diversity. NCE strives to meet the growing demands of our client base. Uniquely, our structural engineering services are focused on principal participation in every phase of the project.
OUR PORTFOLIO represents projects in both the public and private sectors. Structures completed include educational facilities, hospitals, multi-story office buildings, hotels, municipal buildings, commercial and industrial complexes, community centers, retail centers, churches, parking structures, mountain resort destinations, and clubhouses. In addition, we have expertise in all levels of residential construction including multi-story podiums, apartments, and large custom residences. Several projects have successfully integrated multiple structural systems and building materials.
RECENT AWARDS
2011 Concrete Masonry Design Award
Heritage Hall Community Center
2013 Concrete Masonry Design Award
Fullerton Community Center
2013 AIA Citation Institutional Award
Evergreen Villas Skilled Nursing
2015 ACI Oustanding Acheivement in Concrete Construction
Brand + Wilson Mixed-Use Apartments
Our structural services include projects in both the private and public sectors using the latest structural engineering software, sound engineering judgement, and drawing on the collective experience of our team of engineers and drafters. Construction documents are produced using Revit and AutoCAD.
Construction Administration
PROFESSIONAL LICENSES
Arizona
California
Colorado
Florida
Hawaii
Idaho
Illinois
Kentucky
Massachusetts
Missouri
Montana
Nevada
New Mexico
New York
North Carolina
North Dakota
Ohio
Oregon
South Dakota
Tennessee
Texas
Utah
Virginia
Washington